Title:
Presbyterian Manse, 241 Trafalgar Road
Description:
This house was located at 119 Dundas Street and now has the address of 241 Trafalgar Road. It was built in 1870 by John Potter, who was a shipbuilder. It soon became know as "Potter's Folly" by the townspeople. John Potter lived in this house for the rest of his life. After John Potter died in 1908, Knox Presbyterian Church bought the house to use as the manse for their minister. From 1927 until 1945 the Adamson Family owned the house.

The child by the veranda is Grace Freestone

The house also served as the Presbyterian Manse at the time Rev. Dr. J. Munro was the minister.

Click to Enlarge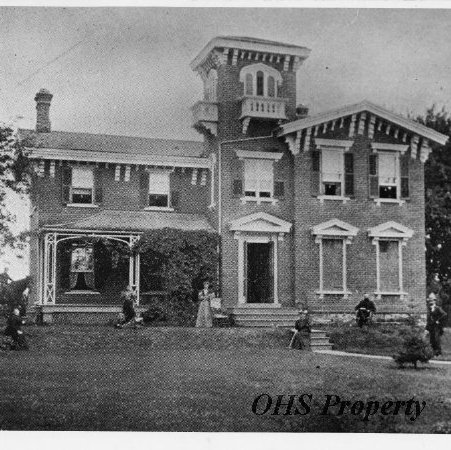 Knox Presbyterian Church Rectory, 241 Trafalgar Road