Title:
Oakville Trafalgar Football TEam, 1912
Description:
Most of the men have been identified from left to right: Eustace Mapel [Magee], unknown, Gordon Munro, Art Hillmer, Brem Green, unknown, Melville Munro (Pork), unknown, unknown, Art Heaben, Brock Chisholm, Melville Monroe(?), Bill Whitaker(?), unknown.

Of the 9 young people identified on this photo, 6 served in World War I. Gordon Munro was killed.
Provenance:
Donated by Margaret Munro
Click to Enlarge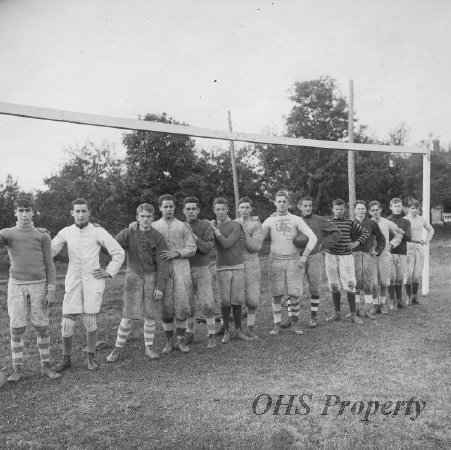 Oakville High School Football Team